ePayTraffic Trading System
Our unique traffic trading system is an integral part of ePayTraffic manual traffic exchange. We are continuosly improving our programs and services to meet the ever increasing demand of online activities. Please make some time to look around our site. We advertise and promote many sites all over the world.
The above banner ads are displayed on many website pages. You can managed your own banner ad campaigns from your dashboard once you log into your trading account. Below, you can navigate some slides to a small selection of sites used in our advertising and marketing network.
Hosting and Web Development
Offering low cost hosting for websites, pages, images and customized content to support personal, professional and small online business enterprises.
Advertising and Marketing
Providing advertising zones on a network of sites. You can manage your own advertising campaigns or we can take care of that as well.
Relationship
Systems, programs and processes that builds trust, loyalty and best practices for your online business. A mutually beneficial relationship.
Income
Offering opportunities for generating multiple income streams from various online activities.
Service Plans
All service plans are covered by Service Level Agreements (SLA's). More information on our Income, Pro and Club plans may be found on our club website at IncomePro.Club
Income
Member Scope
No Email
No Domain
Service-Based SLA

$ 0.00

per month
Pro
Trade Scope
No Email
No Domain
Customer-Based SLA

$ 12.50

or less per month
Club
Workspace Scope
Yes Email
Yes Domain
Multi-Level SLA

$ 18.00

or more per month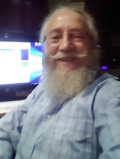 Jacques, Jack (FJ)
President & Founder
President of FJ World Inc. The organization that owns and manages this site in addition to other sites and related programs.